We welcome enquiries from reporters and other media representatives.


Please e-mail to: hello@ojoy.org.
2020
---
Straits Times, 10 October 2020, "More in Singapore seek help for mental health issues amid Covid-19 pandemic"
Channel Newsasia, 24 August 2020, "Virtual fundraiser held as donations for some charities fall amid COVID-19 | Video"
Ageless Online, 24 June 2020, " Hoarding - a pile of problems"
Capital FM95.8, 24 June 2020, " 【老当疫壮 】第一集:好邻居照料 独居不孤独" or listen on MeListen
Hao FM96.3, 20 April 2020, " 早安,好人帮!如何照顾我们自己的心灵?海悦辅导中心辅导员潘名恩告诉你!"
Capital FM95.8, 15 April 2020, " 如何在疫情期间保持身心健康?海悦辅导中心辅导员熊敏仪与你分享"
Straits Times, 30 March 2020, " Elderly have to focus on their health amid social distancing"
Straits Times, 12 March 2020, " Seniors more vulnerable likely due to lower immunity: Expert"
---
2015
---
FACE UP, 15 December 2015, "Ah Keow" http://www.faceup.sg/ahkeow.html
FACE UP, 15 December 2015, Thiam Geok http://www.faceup.sg/thiamgeok.html
FACE UP, 15 December 2015, "Lee Yong" http://www.faceup.sg/leeyong.html
Straits times, 19 December 2015, "Here's hoping for a good year ahead" https://www.straitstimes.com/singapore/heres-hoping-for-a-good-year-ahead
Straits times, 25 August 2015, "Deputy powers: Extend legal help to seniors with dementia" https://www.straitstimes.com/forum/letters-in-print/deputy-powers-extend-legal-help-to-seniors-with-dementia
NSRCC, 1 August 2015, "Charity Golf - 20 years of giving back" https://www.nsrcc.com.sg/sites/nsrcc.com.sg/files/RV%20JulAug15.pdf
TODAY, 15 July 2015, "Charities Act to undergo review" https://www.todayonline.com/singapore/charities-act-undergo-review
TODAY, 17 June 2015, "NCSS wants to help charities with weak or no fundraising capabilities" https://www.todayonline.com/singapore/ncss-wants-help-charities-weak-or-no-fundraising-capabilities
Capital 95.8FM, 23 February 2015, "Choo Jin Kiat on Singapore Budget 2015"
---
2014
---
1. Happy TV, 17 December 2014, "Depression in Singapore" https://youtu.be/u_C9qHrNvaM 2. Channel News Asia, 20 October 2014, "Home Alone"
Channel NewsAsia's widely acclaimed investigative documentary featured O'Joy Care Services Counsellor Tan Eng Choon and his client, Mr Tan Han Chiew on Episode 2, Home Alone. The episode addresses the pressing issue of elderly social isolation in the midst of an ageing population of Singapore. Mr Tan gave his experience of isolation and depression which nearly ended in suicide, fortunately resolved by the swift intervention of Counsellor Tan. 2. FACEUP, 1 October 2014, "Soh Hua" http://www.faceup.sg/sohhua.html 3. FACEUP, 1 October 2014, "Ang Ee" http://www.faceup.sg/angee.html 4. FACEUP, 1 October 2014, "Choong Hiong" http://www.faceup.sg/choonghiong.html 5. FACEUP, 1 October 2014, "Ah Lian" http://www.faceup.sg/ahlian.html 6. Live 93.8FM, 26 May 2014, "Teo Puay Leng on Taboo of elder abuse" 7. TODAY 21 May 2014, "MSF to strengthen legal framework to protect elderly from abuse, neglect" https://www.todayonline.com/singapore/msf-strengthen-legal-framework-protect-elderly-abuse-neglect" 8. Ageless Voice, 25 April 2014, "A life cycle that includes the fourth age"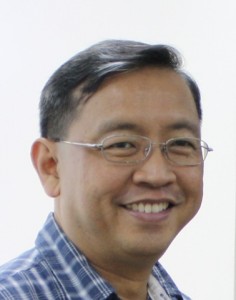 We often hear about the Third Age, but rarely do we hear about the "Fourth Age". Ageless Voice speaks to Choo Jin Kiat, executive director of voluntary welfare organisation in Singapore, O'Joy Care Services, about what it is and why it is important. What is the Fourth Age?" The Fourth Age is when people become dependent, either physically or mentally, on other people. Sometimes this age is called the old-old group (the Third Age focuses on the young-old where they are still healthy and active) and also includes the oldest-old – those in their 90s and above. I look at this as a life cycle; when you are born and your parents look after you, and then you grow up. As you get older, and get into the Fourth Age, you come back to being looked after. "Do you feel not much attention gets placed on this segment of the population?" The Fourth Age is not getting as much attention as the Third Age. There isn't a Council of Fourth Age as there is one for the Third Age. In the US and overseas, people tend to think of ageing as very positive and they suppress the negative portions about ageing and hope they won't go into the Fourth Age. Certainly, it is not nice to see oneself in a wheelchair. Society sees it as a burden so in my view, the Fourth Age is not discussed as it would mean one has to put in resources."So what advice would you give to engaging the Fourth Age?" Before we even talk about engaging the Fourth Age, we need to talk about the need to engage the Fourth Age and why. We know that those in the Fourth Age will increase as a result of the growing ageing population and they are living longer, as a result of vast improvements in our healthcare system. Before, many did not live past 80 years old. I will rather start engaging the older population at the Third Age when they are still active and basically prepare them to enter the Fourth Age. From a life cycle perspective, one will certainly go into this age. Hence, one must be mentally and physically prepared. We need to bring an awareness that there is a dependency stage and where one should be "pampered". Sadly, a lot of people call this stage a burden. We can look at it this way – in the First Age, when parents take care of their children, it is a burden but done with love and joy. So now that the parents have aged, shouldn't the grown up "baby" take care of parents in the same manner? In fact, those in their Fourth Age should think of this, as it is their right. Sadly most don't see this and some even consider euthanasia. Euthanasia is a choice ­– but in a life cycle, life will end naturally, so why kill oneself? O'Joy has a membership programme for the community called the Health Oriented Ageing (HOA) programme where it involves those who are in the active- and dependent-age group. We want to keep them active and enjoy themselves even though they may be dependent. The young-old HOA volunteers, also known as facilitators, are involved by working with the old-old so they can understand the Fourth Age perspective. When one is still able to, one should ask oneself how one wants to live one's Fourth Age. I believe the best way to die is to enjoy every moment, be aware of the inevitable and finally pass on peaceful." 9. Straits Times, 1 April 2014, "Role reversal in caregiving" https://www.asiaone.com/health/role-reversal-caregiving 10. Ageless Online, 16 January 2014, "Leaving the roost" https://www.agelessonline.net/leaving-the-roost/
---
2013
---
Straits Times, 20 October 2013, "Handouts for the poor top $100m mark" https://www.straitstimes.com/singapore/handouts-for-the-poor-top-100m-mark
AsiaOne, 7 October 2013, "Find mental-health help at polyclinics and hospitals" https://www.asiaone.com/health/find-mentalhealth-help-polyclinics-and-hospitals
Straits Times, 17 September 2013, "The pitfalls of donor bias" https://www.straitstimes.com/singapore/the-pitfalls-of-donor-bias
AsiaOne, 13 September 2013, "More elderly people seeking help on ageing issues" https://www.asiaone.com/singapore/more-elderly-people-seeking-help-ageing-issues
AsiaOne, 29 September 2013, "Volunteers on board non-profit groups" https://www.asiaone.com/singapore/volunteers-board-non-profit-groups
---
2011
---
1. Straitis Times, 19 November 2011, "Safety nets in Singapore - are they strong enough?"
Photo caption: MEAGRE EXISTENCE For five months this year, Mr Ang Seng Hwee, 65, and his wife, Madam Lee Siew Moi, 53, lived on the $297 in CPF payouts he gets every month. Before financial assistance from the Community Development Council came through, Mr Ang would walk 30 minutes from his York Hill home to a Buddhist temple to get free food so he could save money. -- ST PHOTO: CAROLINE CHIA
FOR five months between March and August, Mr Ang Seng Hwee, 65, and his wife, Madam Lee Siew Moi, 53, lived on the $297 he got every month in Central Provident Fund (CPF) payouts.

Then in September, the local Community Development Council (CDC) approved Mr Ang's appeal for financial help by granting him $200 a month for three months, together with $80 vouchers for power and water bills.

Even then, their joint income is well below the subsistence payment of $700 that a couple on public assistance gets these days.

The couple's difficulties began early this year when Mr Ang lost his job as a toilet cleaner. Madam Lee, who used to work at a hawker centre, has been jobless since she broke her wrist in a workplace accident in 2006.

Before the CDC assistance came through, Mr Ang would take a 30-minute walk to a Buddhist temple almost daily for free meals. At the end of each month, when money was tight, his wife would go too.

They consider themselves childless, having given up their only son for adoption when he was young.

Last month, after they paid off their bills and some debts, their bank balance shrank to $3.44.

The CDC aid is not permanent, but is usually reviewed every three months.

'We try not to worry too much,' says Madam Lee as she flicks through the pages of her husband's bank book.

Self-reliance not enough

SELF-RELIANCE and the family as the first line of support to those in need have long been bedrocks of Singapore's low-tax, low-entitlement social safety system.

But a new report by a local research centre calls for a judicious review of these long-cherished ideals, as the savings of some families dwindle, family ties fracture, and those on the bottom rung of the income scale find it harder to combat rising costs with stagnant wages.

Compiled by the Lien Centre for Social Innovation at the Singapore Management University, the 74-page report chronicles 'unmet social needs' in Singapore. Among other things, it reviews the support structures that directly relate to those who need help in the community. The centre was set up to advance capabilities in the non-profit sector.

The report highlights four key issues:

* Self-reliance is not enough to overcome the vulnerabilities of some to global economic movements.
* The public housing and CPF system, which have proved to be robust safety nets in the past, are fraying at the edges.
* With fewer children, rising divorces and increasing numbers of single elderly, family cannot always be counted on for support.
* The 'many helping hands' approach - where the Government, charities and the private sector join in helping the needy - is undermined by overlaps, resource constraints and piecemeal intervention.

One of the key points in the report is that self-reliance has its limits, particularly in a society that is ageing faster than most in the world.

While the CPF system helps meet housing, health-care and education needs, it was originally set up to encourage people to save while they work and build up a retirement nest egg, the report points out.

But with more than 40 per cent of savings withdrawn for housing, the CPF is proving inadequate as a cover for the retirement needs of poorer members.

A quarter of CPF members are projected to have less than $40,000 in their accounts by the age of 55 in 2013, precluding them from an annuity scheme that provides lifelong income from age 65.

This group can opt in to the scheme, but willing family members, friends or employers must top up their accounts.

Referring to the elderly poor, the Lien report says: 'For a constituency such as this, where family and community support seem to be weak, the savings scheme presents a shortfall. What's more, long-term unemployment is especially an issue for job seekers aged 40 and above.'

The report adds that it would be worthwhile to 'revisit the CPF system and assess how it is serving the needs of an ageing, and hence larger, retiree pool'.

The Government is mindful that some elderly folk may get CPF payouts too meagre to live on. So it changed rules last year to enable those with monthly CPF payouts that are less than the public assistance rate for an individual - $400 currently - to be entitled to top-ups. But top-ups are not automatic. Beneficiaries must know the rules - and ask for the benefits.

Mr Ang would qualify, but he had no idea.

In 2008, the Government also changed rules to allow the elderly with children to be eligible for public assistance. But between then and now, only 135 additional households have been granted public assistance under the new rules, according to figures from the Ministry of Community Development, Youth and Sports.

'With so many constantly changing schemes, sometimes even social workers don't know all the rules,' acknowledges Mr Choo Jin Kiat, executive director of O'Joy Care Services, which encourages its social workers to delve into the financial situation of its elderly clients, even if they do not ask for help.

The Lien report says: 'Singapore adheres to a strict policy of self-reliance, but there are genuine cases of self-help falling short.'

Suffering in silence

MEANWHILE, as Singapore ages and people live longer, families are already feeling the pressure of supporting their elderly. A 59-year-old preschool teacher's assistant, who wants to be known only as Mrs Tan, says she and her 60-year-old husband are finding it hard to support her sister, 77, and his mother, 91.

Her sister, who is single, suffers from diabetes, hypertension, osteoarthritis and schizophrenia.

The Tans have a combined monthly income of about $2,300, and about $800 goes towards supporting their two relatives.

But Mrs Tan is likely to lose her job in January. The kindergarten she works for is raising the minimum qualifications for staff, and her O-level results do not qualify for the mandatory upgrading course.

The Tans have two children in their 20s, who have just started working.

'It will be unfair to ask them to support their aunt and grandmother as well as us,' says Mrs Tan.

Homing in on housing

MEANWHILE, home ownership rates - among the highest in the world - are at their lowest level in more than 20 years.

About 87 per cent of resident households owned a home here last year, down from 92 per cent a decade earlier. While this could well be a result of the record influx of immigrants in recent years, some first-timers may be finding homes too expensive - the report notes the marked rise in home prices in recent years.

According to the Housing Board, the average selling price of a new five-room flat in 'non-mature' or newer estates such as Bukit Panjang, Hougang, Jurong West, Sembawang and Woodlands - about $190,000 in 1995 - is about $380,000 today. Flats in mature estates typically cost more.

In comparison, the real median incomes from work, taking inflation into account, grew by just 2.2 per cent per year during the same period.

At the same time, some older folk are finding it hard to downgrade.

When The Straits Times dropped in unannounced on Madam Gan Hee at her four-room Jalan Bahagia flat, the 57-year-old housewife and her retired construction worker husband Tan Ah Choi, 75, were sitting on the floor at the entrance to the flat. To save electricity, they had switched off the fan.

They share the flat with their three grown-up children, a son-in-law and granddaughter, as well as Madam Gan's unmarried younger sister Gan Ten, 50. She is jobless and gets her meals from a free-food distribution centre run by the charity Willing Hearts.

The family's battered fridge was empty except for some fever patches and Yakult for granddaughter Joey, some tomatoes, chye sim, and a small packet of frozen pork.

They say money is tight, but they cannot downgrade as their two older children, both in low-paying contract jobs, cannot afford their own flats. Their youngest son is a student at the Institute of Technical Education.

'How can eight of us fit in a three-room flat?' asks Madam Gan.

The demand for subsidised rental HDB flats, meanwhile, is on the rise, with 45,000 households renting such flats, up from 40,500 in 2008. The Government is ramping up supply, and waiting times for a flat have fallen in recent months.

Elderly people with little or no savings are given priority over those who have family. But getting a rental flat may not always guarantee a roof over one's head.

Just ask Madam Salamah Ahmad, 73, who rents a flat through the HDB's joint singles scheme, through which two single people share a flat, one as main tenant and the other as occupier.

Only Singapore citizens can be the main lessee. Madam Salamah was born in Singapore but says her birth certificate went missing during the Japanese Occupation. So although she has lived here all her life, she is considered stateless and holds a blue identity card - usually reserved for permanent residents.

Shortly after getting the flat in 2008, she claims, her flatmate kicked her out. Since then, Madam Salamah has drifted from flat to flat in her Chai Chee rental block, looking for kindly neighbours to take her in.

She says she has gone to HDB's office to try to cancel her name so she can be eligible to rent another flat, which HDB confirms. 'But I was told that under their rules, I can't do so without consent from my flatmate.'

HDB says it offered to mediate in the dispute. 'But my former flatmate won't come with me to sort out the problem,' says Madam Salamah.

Compulsory savings and public housing may have worked well for many industrious individuals. But the challenges of city living mean that complementary social support structures need to be more robust and creative, says the Lien report.

'The minimum level of social security provision needs to be reviewed.'

Streamlining 'helping hands'

To be fair, there is no shortage of help on the ground, with more than 100 schemes available to help the elderly, sick, needy or the disabled. But the report points out that take-up rates remain lower than the 'visible vulnerabilities'.

The schemes are funded and run by the Government, voluntary welfare organisations (VWOs), grassroots bodies and self-help groups. But coordination falls short, and someone who seeks help may be referred to multiple agencies.

Moulmein-Kallang GRC MP Denise Phua, who has raised the issue in Parliament, acknowledges an urgent need to tweak the 'many helping hands' policy and streamline the array of schemes. 'Help is mostly still piecemeal, even if it is not for lack of trying,' she says. 'Family service centres are beginning to grow as the coordinating hub. But the truth of the matter is, it is often too little, too late.'

Former nominated MP Viswa Sadasivan, who has worked with Sinda, the Indian community self-help group, believes the Government must play a more proactive role in the help ecosystem. He says the current 'plethora of schemes and multiple nodes of contact' is too complex to navigate, and confusing for those in need.

Besides, many who need help could be juggling two jobs: 'They would not have the time or the energy to learn how to seek help.'

The Government is aware of the situation, and Minister of State for Community Development, Youth and Sports Halimah Yacob recently called for a more effective and uniform enforcement of the Government's 'no wrong door' policy to prevent help-seekers from being bounced from one agency to another.

Community leaders like Mr Viswa hope that such discussions - which have been taking place since 2004 - will translate quickly into action.

'There is a misguided fear that making it easy to seek help will create an entitlement mentality. That is simply untrue,' he says.

'We need to realise that making it easy to seek welfare is very different from our becoming a welfare state. Providing welfare to those who can't help themselves is the basic responsibility of any responsive government.'

Do you believe Singapore's social safety nets are sufficient? Can they be enhanced? E-mail radhab@sph.com.sg 2. NTUC, 2 September 2011, "NTUC Eldercare brings joy through O'Joy" 3. Petir/My Say (March/April 2011), 30 March 2011, "After the dust has settled - two people involved in care for their elderly give their views on the recent amendments to the Maintenance of Parents Act"
A few months have passed since the amendments to the Maintenance of Parents Act became law in January. Despite the short time period, anecdotal evidence gathered from my interaction with elderly parents, their grown-up children, and mediators suggest that the amendments have produced positive results. From the elderly parents' perspective, there is now an avenue through which they can appeal. For the grown-up children, there would be closure on their financial obligations to their parents. And to the mediators, a sense of social achievement. The introduction of mandatory mediation under the Act has resulted in a more humanistic approach in resolving parental maintenance issues faced by the elderly. This is because it is difficult for those who are neglected by their children to have a conversation with their children for a start. The mediation sessions have given the older folks the way to hold the conversation. Hopefully, in the process, their children will empathize with their parents' financial plight, notwithstanding some parents' behaviour towards their children in their earlier years. Conversely, the mediation sessions also allow the children an avenue to raise issues faced by them and jointly work towards a resolution. Their issues could range from limited financial resources to strained relationships with siblings or in- laws. For those in financial difficulties, it is my hope that assistance from the state be given to them. I do not advocate permanent assistance but something which is temporary, where help is given to the individual to tide him over a difficult period. Other resources will also have to be channeled to help these families be self-sufficient, going forward. It should be a systemic approach to resolving the issue. To avoid abusing the system, the current procedure of reviewing public assistance cases can be used to ensure that only genuine cases are given help by the state. If the issue is that of the relationship between parent and child, mediation will be able to suss out the root cause of the issue so this, rather than the symptoms, can be treated. Counselling can then be extended to both parties on how to improve ties. O'Joy Care Services, a counselling centre for the elderly, would be able to contribute in this area. These measures should suffice for a start. However, they may not be adequate during recessionary years. Then, the Workfare scheme could be emulated. A similar top-up concept could be introduced for those children who have difficulty paying the maintenance allowance when they either lose their job or have their wages reduced. This top-up would be given on the condition that the children have been diligently paying the allowance, similar to Workfare, which is paid out only if the citizen is working. In such instances, the fact that children have been doing their part would be reciprocated with compassion from the state. The filing of maintenance applications has increased over the last five years. The number is expected to rise further in the future with the greying population and erosion of family values. So the amendment to the Act is timely, and for this, we voluntary welfare organizations have to thank the workgroup of MPs, chaired by Mr Seah Kian Peng. While immediate issues can be resolved now, society as a whole needs to think long-term, with a view to reducing the number of maintenance applications filed. There is a need to inculcate in the country's young the values of filial piety and the moral responsibility of taking care of their parents. More can be done by expanding the moral education lessons in classrooms to field activities which allow the younger generation to interact with the elderly and form an emotional bond with them. In turn, this should lead to better bonds with their own parents and better understanding of the special needs of their parents when they are old. Companies too can play a role in promoting filial piety in their social responsibility programmes. Currently, there is the mandated Child Care Leave that allows parents time off from work to attend to their children's needs. Companies could consider implementing time-off schemes to employees who are caregivers to their elderly parents to attend to their needs. It is an opportunity for employees to reciprocate the reversal of the caregivers' role as their parents were their caregivers in their early years. Finally, I wish for better coordination among the many organisations that are involved in the social service sector. One way to achieve this is to have joint reviews, such as the Community Development Councils reviewing public assistance cases together with ComCare Local Network organisations which deal with parental maintenance cases, instead of each organisation working on its own. This would allow for a holistic approach in resolving issues which are multi-faceted, and improve efficiency in delivering services to the elderly. 4. Capital 95.8FM, 17 March 2011, Teo Puay Leng on "Accreditation of Social Workers"
---
2010
---
1. Zaobao, 14 November 2010, "三机构联手 教年长者急救"
摔跌、心脏病暴发、发生意外等让很多老年人担忧。三家机构携手教导文庆路上段居民如何应付医疗紧急事故,希望打造活跃乐龄独立社区。
旨在加强心脏休克存活率的非营利团体First Aid Corps、提供乐龄辅导服务的海悦辅导中心和研究定位科技仪器的Human Network Labs公司,昨天联合推出"打造活跃乐龄独立社区"计划,对象是文庆路上段13座组屋居民,包括1400名年过50岁的年长者。

First Aid Corps主要跟设在文庆路上段的海悦辅导中心合作,把商家赞助的自动体外心脏除颤器(Automated External Defibrillator,简称AED)放置在中心,由员工保管。

当居民或路人心脏休克时,懂得使用AED的人就能在中心开放时间取出AED拯救病患。

First Aid Corps发起人达纳医生说,超过一半的心脏休克个就发生在家中或周围,不过本地AED多数设置在购物中心、大学校园等,很少设在组屋区。

他们希望先把AED放在海悦辅导中心,同时教育居民如何操作,过后由居民组成义工小组,轮流保管AED,在有人心脏休克时能及时拯救。

他们两年前在马林百列发起义工队伍保管AED。达纳医生说,他们计划跟更多组屋区志愿福利团体合作,把AED带到邻里。

Human Network Labs公司则是研发了可发出警讯、方便携带的仪器。当携带仪器的老年人跌倒或遇到其他意外时能按钮,通过仪器向另一名携带仪器的看护者发出信号,让看护者赶到老年人出事地点提供援助。

公司的执行董事吴夷萍说,他们将在这一带找来20名老年人和20名看护者试验这个仪器。试验估计可在明年1月展开,需时一年。

海悦辅导中心代执行董事朱仁杰说,他们主要为老年人提供辅导,如跌伤后要坐轮椅、不能下床的老年人,若能从很早就预防他们发生意外,他们就不需接受辅导,因此决定参加这项合作计划。

辅导中心职员昨天在中心示范AED,几名老年人兴致勃勃地上前试用。居民何英泰(81岁)说,她担心摔倒、心脏病暴发没人及时拯救等,试用AED后,让她有信心能在邻居出意外时,使用AED拯救他们。 2. Capital 95.8FM, 7 October 2010, Teo Puay Leng on "Amendments on Parents Maintenance Acts 步步追踪-父母赡养修正法案" 3. Zaobao, 16 September 2010, "律师公会为非营利组织提供咨询-法律诊所明天起'看诊'"
律师公会明天起推出"社区组织法律诊所"(Community Organizations Legal Clinic),为慈善机构和非营利组织免费提供法律意见。
公会会长王明明高级律师说,随着政府加强管制,一些慈善机构和非营利组织也比过去面对更多更复杂的法律问题,公会因此决定推出"社区组织法律诊所"协助它们。

他说,"社区组织法律诊所"既及时又能满足需求,让福利组织通过更方便管道,从法律诊所获取免费的基本法律咨询。"诊所也提供律师,尤其是从事公司法的律师"。

"社区组织法律诊所"每月两次(每个月的第一和第三个星期五),在律师公会设在初庭五楼的"无偿服务办事处"(The Pro Bono Services Office)提供服务,时间从下午1时至2时。每次"问诊"时间只限半小时。

谈到设立社区组织法律诊所的背景,无偿服务办事处总监林宇德告诉《联合早报》,他们定期与国家福利理事会及不同的慈善机构举行对话会,确认所需的法律援助范围,再满足有关需求。

成立社区组织法律诊所,就是希望通过这个平台,让这些组织迅速获得基本的法律咨询和指导。

林宇德预见福利组织的提问会很广泛,例如一般合约、知识产权、慈善条例和遵循事项(compliance matters)方面的指导。

他说,寻求免费法律咨询服务的团体须预约,以便安排"问诊"时段。已有3个组织办好登记手续,准备明天"看诊"。至于"待命"的志愿律师也有14个。 ​ 登记的福利团体包括海悦辅导中心(O'Joy Care Services)。它专门提供老人辅导服务,目前有6名职员。 ​ 海悦辅导中心代执行董事朱仁杰说,大型慈善机构一般有本身的法律顾问,一些管委或董事本身也是律师,可随时提供法律意见。规模较小的慈善组织缺乏这方面的财力和资源,因此律师公会推出这项计划对它们帮助很大。 ​ 朱仁杰说,中心目前是靠政府资助。他想知道,如果日后设立为老人制造就业机会的"社会企业"是不是需要另组公司?如果需要,万一"社会企业"面对法律纠纷,组织是否也得承担责任? ​ 他举例说,如果用"社会企业"来经营饮食,万一出现卫生问题,消费者要寻求法律途径解决问题,那中心会被起诉吗? ​ 有意使用"社区组织法律诊所"者可电邮probonoservices@lawsoc.org.sg,或上律师公会网站www.lawsociety.org.sg下载表格,再传真到65345237。 4. Zaobao, 16 September 2010, "全国志愿服务与慈善中心设立-通过SG GIVES捐款方便简单"
担任资深资讯系统经理的胡浩仁(34岁),今年初参加了一场由会馆主办的讲座,获得启发,认为人生不仅仅是打工赚钱,把钱花在自己身上,也应该帮助有需要的人,使人生更加充实、快乐。 ​ 从事资讯科技业的他于是开始寻找网络捐款渠道,妻子黄小益(32岁,技术人员)通过搜索引擎,找到今年2月初正式推出的SG Gives网站(www.sggives.org)。至今,他们分几次捐出至少1200元给15个不同的慈善团体。 ​ 他们没有固定的捐助团体,网站把已登记的近200个慈善团体按英文名字首个字母从A排至Z,黄小益从A开始,逐个阅读团体的背景介绍,并选择帮助老人和儿童的团体为主要捐助对象。 ​ 胡浩仁说,之前对本地慈善团体不是很了解,只知道比较大型的团体如公益金、NKF等,网站让他了解其实有很多慈善团体需要帮助,特别是那些没有资金做筹款宣传的团体。 ​ 每次负责上网捐钱的黄小益认为,网站信息丰富,通过信用卡付费也快捷方便、安全可靠。夫妻俩如果手头有多余的钱,就会上网捐款,目前已进行至首字母为C的慈善团体。 ​ 全国志愿服务与慈善中心(National Volunteer and Philanthropy Centre,简称NVPC)推出的SG Gives网站,投入使用100多天已收到超过2500次捐款,总额超过50万元。其中,受益最多的慈善团体筹得4万元。 ​ NVPC发展部门主任李建明说,有捐款者把钱捐给一个慈善团体,也有捐款者每次捐给几个团体,他们不再需要填写多张支票或信用卡资料,再邮寄出去,而是通过一个网站就可以简单完成捐款。 ​ 不少慈善团体虽然设有网站,但没有网上付费系统,它们现在可以把SG Gives链接至网站,并通过SG Gives吸引更多网民浏览网站,了解他们的服务,乐捐行善;特别是较小型的慈善团体,受益更多。 ​ 提供老人和看护者辅导服务的海悦辅导中心(O'Joy Care Services)是较小型慈善团体之一,他们上一财政年的总开支是37万元。 ​ 除了传统筹款方式,中心之前使用SG Gives的前身全国福利理事会设立的网络捐款平台,但一年的筹款额不足1000元,而SG Gives两个月内就为中心筹得超过1000元。 ​ 中心代执行理事朱仁杰说,SG Gives比之前的网站更加方便简单,而且利用时下流行的社交媒体如面簿(Facebook)增强宣传力度,让更多人知道中心的服务。 ​ SG Gives的捐款步骤简单,就如网上购物一样,先选择捐助对象和捐款数额,最少捐款额是10元,然后通过信用卡或网上银行付费。捐款者也可通过网站,要求双倍可征税收入扣除额(double tax deduction)。 ​ NVPC执行理事长连宗诚希望慈善团体可以在SG Gives网站提供更多资料,让捐款者了解所捐款项被如何使用。"慈善团体也应注重通过感性方式鼓励人们捐款,使用能够触动人心的筹款方式。" ​ SG Gives计划今年帮助本地慈善团体筹得300万元,2013年前筹得800万元。 5. Straits Times, 1 June 2010, "New portal raises $500k in 3 months"
Going beyond flag days and other traditional fund-raising methods has paid off for new online donation portal SG Gives. It has raised more than half a million dollars since its launch in February, which is double the amount the website it replaced used to pull in over the same period of time. Run by the National Volunteer and Philanthropy Centre (NVPC), the portal took over from the Online Donation Portal, set up by the National Council of Social Service in 2002. While the previous website served as a basic payment gateway, SG Gives provides more information about the charities - such as the programmes offered by them and their beneficiaries. This is to promote "informed giving" - allowing donors to learn more before donating, said NVPC. The charities are listed in alphabetical order at www.sggives.org and donors can search for a certain sector or cause they want to donate to. Donors can donate to multiple charities at once. Payment can be made via credit card or onlien banking. Sai a donor, Ms Ruth Wong: "It was a real eye opener, logging on to the site to read the description of each charity before we donated." To date, the technical support officer, in her 30s, and her husband have donated to 15 charities.

There are almost 200 charities listed on SG Gives. To be listed, each charity has to pay a transaction fee of 3 per cent of each donation. This is cheaper for a charity compared with building its own donation portal, said the NVPC. Smaller charities also benefit from the greater exposure. O'Joy Care Services, for example, which runs a counselling service for the elderly, has seen a surge in donations because of the website. Under the previous website, it had received only $140 in donations between February and May last year. Under the new website, however, it has managed to raise $1,180 within the same period. Mr Choo Jin Kiat, the charity's active executive director, said: "Most people would not have heard of O'Joy before, but by using SG Gives, they have found out about our organisation." NVPC is hoping the new site will meet its target of $3 million raised by the end of the year. It plans to do this by raising public awareness of its presence by linking with other donation websites. 6. Straits Times, 3 April 2010, "Grannies learn to fight back"
A set of keys can be a powerful weapon if used correctly, senior citizens of O'Joy Care Services learnt during a self-defence class organised by Meridian Junior College (MJC) as part of its outreach programme.

For these self-defence sessions, held recently on its REACH Day, MJC collaborated with Kapap Academy (Singapore) to teach 254 seniors and 18 abused maids a simplified version of Kapap, an Israeli form of face-to-face combat. The senior citizens of O'Joy were one of eight groups taught.

The main aim of the programme was to promote active ageing by empowering seniors - averaging 50 to 60 years of age - to defend themselves.

'Our committee realised the need to enable the elderly to defend themselves, especially when we see that a significant percentage of crime is targeted at them,' said Ms Soh Ai Hoon, deputy head of MJC's Community Involvement Programme (CIP) department.

The police said that there were 82 cases of robbery and 158 cases of snatch thefts against the elderly last year, making up almost 19 per cent of all such offenses.

At O'Joy Care Services, techniques like using pressure points to temporarily immobilise an attacker, keeping one's balance and cushioning a fall when attacked were demonstrated by Kapap instructor Teo Yew Chye. The 51-year-old chief instructor of Kapap Academy, located in Chinatown, accompanied by several MJC teachers who have undergone basic Kapap training, showed how these techniques can be applied in real-life situations on the streets and in housing estate lifts, for example. The selected moves were tailored for the elderly and did not require much strength or agility. Mr Teo explained: "We don't encourage the elderly to jump or perform highly aerobic moves. We focus on the use of pressure points and joint manipulation, for example, to replace the punches and kicks in traditional martial arts." Kapap's mantra, however, is to de-escalate tension whenever possible. "Techniques taught are not offensive, but defensive, and there is a strong focus on the use of control and restraint," Mr Teo added. Madam Jueh Ahr Cheng, 74, found the session useful. "I particularly like the use of pressure points. It seems very effective," she said in Mandarin. Mr Choo Jin Kiat, the centre manager of O'Joy Care Services, was delighted when MJC approached him with the idea of holding the self-defence classes. "We provide the elderly with counselling services and take care of their psycho-emotional health. What MKC is doing complements our services," he said. The classes were held after a national record-breaking event at MJC in February, where 1,700 students and teachers practised Kapap moves on the school field. Since then, about eight Year One students from MJC have signed up for courses with Kapap, and will most likely be sharing their newly acquired skills with MJC's CIP beneficiaries later this year.
---
2009
---
1. Berita Harian, 21 May 2009, "Krisis ekonomi: worga senja turut"
Apabila anak kena kuang kerja, pendapatan orang tua ikut berjurang atau tiada langsung.
---
2008
---
1. Capital 95.8FM, 29 December 2008, Teo Puay Leng on "Communicating with our aged parents" 2. Capital 95.8FM, 13 December 2008, Teo Puay Leng on "Saying no: the importance of assertiveness for the older person" 3. Capital 95.8FM, 11 October 2008, Teo Puay Leng on "Maintaining a positive outlook in old age" 4. Capital 95.8FM, 4 October 2008, Teo Puay Leng on "Caring for the older person who is going through grief and loss" 5. Capital 95.8FM, 27 September 2008, Teo Puay Leng on "Caring for the older person who is suffering from dementia" 6. Capital 95.8FM, 16 August 2008, Teo Puay Leng on "Older persons and money management Part II" 7. Capital 95.8FM, 2 August 2008, Teo Puay Leng on "Older persons and money management Part I" 8. Capital 95.8FM, 26 July 2008, Teo Puay Leng on "Plight of older persons - aged parents with children who do not want to take care of themI"
---
2007
---
1. Capital 95.8FM, 6 November 2007, Teo Puay Leng on "Sexuality and older males" 2. Straits Times, 26 October 2007, "Repaid your loan shark? Don't expect end to O$P$"
A support group for loan shark victims was wrapping up a meeting one night late last week when taxi driver S.T. Lim barged in, wife and four frightened kids in tow. Hours earlier, loan sharks had spray-painted his front door in bright hues of purple, the burly man announced. "I have paid off my debts but they are still troubling me," claimed Mr Lim, 39. Since that night, the loan sharks have been back twice, leaving their sinister signatures - O$P$ (Owe Money Pay Money) - emblazoned on the walls each time. He has made a police report. Complaints to the police about unlicensed moneylenders and the harassment of borrowers have reached a new high, soaring from 1,510 in 1995 to 5,809 in 2004, 8,568 in 2005 and to 10,221 last year. Figures for this year are not available yet, but a police spokesman told The Straits Times that there had been a downward trend in recent months. It was too early to say if the trend will continue, the spokesman said. Significantly, recent years have seen a continuous climb in loan-shark-related complaints, despite a change in the law to introduce more stringent punitive measures against first-time offenders and continuing police efforts to bust syndicates. Loan sharks and their runners who harass borrowers are increasingly being dealt harsher punishments as well. Just last week, a first-time loan shark was jailed for four months whereas previously, such first-time offenders were only fined. Thanks to greater enforcement efforts, the number of illegal moneylenders arrested increased to 294 last year from 265 in 2005. Still, the harassment has continued. Some illegal moneylenders are now targeting not only debtors, but their friends and neighbours as well, said Reverend Edward Job, who run the One Hope Centre where cabby Lim sought refuge last week. Mr Lim, for instance, claims he had fully paid off the $8,000 be borrowed. The sole breadwinner in a family of six, he said he first resorted to borrowing from loan sharks to pay off debts accrued from a failed business venture. He said that by driving his taxi 14 hours a day, seven days a week, and with a little help from friends, he repaid his debts last month. But the loan sharks started harassing him again, claiming now that someone else had borrowed money and absconded after naming Mr Lim as a guarantor for the loan. His claims are being investigated by social workers, but Rev Job said loan sharks often return to harass former debtors who have cleared their loans in case a friend or a relative defaults. His Geylang centre, which receives about five calls and two walk-in clients every day, helps debtors work out installment schemes to pay off loan sharks. "The loan sharks hope their former clients will either pressure their current ones to pay, or settle their debts themselves," he said. These pressure tactics sometimes extend to innocent neighbours as well, said Member of Parliament for Pasir Ris-Punggol GRC Charles Chong. He has encountered some families in his constituency who had been terrorised simply because they lived in the same block as a debtor. "My residents were very upset that their walls had been vandalised and flower pots broken through no fault of theirs," he said. Sengkang resident Tan Bee Long, 61, a cleaner, found herself unable to leave her home earlier this month after loan sharks a neighbour had borrowed from padlocked her flat from the outside. It was nearly 45 minutes before the police broke open the padlock, said the indignant woman who lives with her two grown-up daughters. "We are living in fear every day despite doing no wrong," she said. Incidents such as this prompted the Pasir Ris-Punggol GRC MPs to take the matter up with the police. Mr Chong said that during a meeting last week, the police pointed out the difficulties they faced in solving such cases. The loan sharks are becoming increasingly elusive. Instead of committing acts of vandalism themselves or using paid runners, some pay teenage students to splash paint or break flower pots. Occasionally, they get people who owe money to harass other debtors, in return for harass other debtors, in return for having a part of their debt written off, said Mr Chong. "Perhaps a greater deployment of closed-circuit television cameras in estates could help stop the vandalism," he said. The police will act against borrowers who allow themselves to be used to commit vandalism and other illegal activities. A spokesman urged people not to borrow from unlicensed moneylenders, not to act as guarantors for illegal loans and not to lend their identity cards to anyone. Loan sharks ask for ICs before they give a collateral-free loan. Meanwhile, counsellors working in the field felt that people in financial straits need better publicised money-management programmes. Ms Teo Puay Leng, director of O'Joy Care Services, a Geylang-based centre that counsels the elderly, said that victims were often unaware that they could seek help for financial problems long before the situation spiralled out of control. ​ Her centre has counselled elderly people who have been harassed by moneylenders who had lent money to their grown-up children. She has found that people usually seek help when it is quite late, forexample, after a person already has a gambling addition. "We need more programmes to help those who, while not gambling addicts, may have problems managing their money," she said. 3. Straits Times, 5 October 2007, "Help is at hand for the caregivers in family"
Former childcare teacher Joyce Yeo, 50, has a new ward these days - her mum Er Ah Lek, 72, who is losing her mind to dementia. The old woman needs to be bathed, changed, fed, talked to and reminded about things such as how many children she has. Madam Wong Lye Seng, at 70, is a contemporary of Madam Er's. But far from being cared for by a daughter, she is herself a caregiver - to her ailing, heavy-set husband Tan Cheng Lian, 72. Braving the pain in her arthritic knees, she wheels him to his thrice-weekly dialysis sessions, besides doing the housework and holding down a part-time cleaning job. Countless stories of love, dedication, and sacrifice are being played out islandwide every day, as Singapore ages and more people find themselves cast as caregivers to ailing loved ones - or to special-needs children, who require similar round-the-clock attention. No official data has been collected on the number of caregivers here, but a report put up by a government panel studying the implications of a greying population gives a rough idea: With a third of those aged 65 and above saying they depend on a caregiver to look after their daily needs, it means 85,000 elderly folk here need caregivers - which does not even begin to take into account special-needs children, who also need extensive care. As Caregivers' Week was marked here this past week, voluntary welfare groups banded together to mount a publicity blitz for the support services available to folks like Miss Yeo and Madam Wong. By the time this public-education drive closes tomorrow, about a dozen forums, workshops and other activities would have been held; as of last night, more than 6,500 caregivers or potential caregivers had been given information on where to get help. The Centre for Caregivers run by the Asian Women's Welfare Association (AWWA), set up last year to provide information, referrals, training and other services, has coordinated this past week's show. More than 30 groups here run caregiver-support services - support groups, counselling sessions and training for caregivers on caring for the bedridden and handicapped. The focus of Caregivers' Week was on making these services known, said the AWWA centre's acting director Anita Ho, because it often does not even occur to caregivers that they can get help. Those caregivers who have reached out for help are surprised by the difference professional help can make. And some of these services come subsidised or even free if the caregiver earns little. Ms Yeo, for instance, attends support-group meetings for dementia caregivers at the Alzheimer's Disease Association, which she says is a "vital life-line" for her. "I used to think my problems were big, but now I know there are so many who are worse off," she said, expressing thankfulness that although her mother dawdles through meals, she is not violent. Madam Wong receives help at home: Counsellors from O'Joy Care Services regularly drop in on her to lend a listening ear. Overworked and frustrated, she once thought of suicide. Having a professional to talk to at home has helped her "regain her senses", she said. Another caregiver, Mr Choo Pheng Hwee, 46, gets a different form of help - through home visits by a nurse from HCA Hospice Care, who checks on his 73-year-old mother's vital signs and monitors the drugs she takes for schizophrenia. Mr Choo, a laboratory technician, shuttles between office and home a few times a day to check on his mum, who tears away her diapers when she soils herself and is given to fits of violence. While any form of help is useful, caregivers have their own wishlists: They would like to be given the go-ahead to draw down on their Central Provident Fund savings to pay for better care if they can show they have enough for their own old age; free or subsidised transport to and from the doctor's and help with recurring expenses like diapers. For those who can afford it, sending their loved ones to day-care at least a few days a week, or even for overnight stays in nursing homes or community hospitals, can give the caregvier a breather from the physically and emotionally draining job. More than 50 day-care centres here offer 2,240 places for the elderly and the disabled, catering for those who are mobile or otherwise. But it is clearly not a popular option, with average occupancy rates hovering at around 70 per cent. Take-up rates for overnight stays in nursing homes or community hospitals - "respite care" - are also not high. Cost might be one of many reasons. The rate at dayscare centres starts at $35, though this varies according to how much care is needed. The cost of respite care is not subsidised and patients cannot use their Medisave to cover this. Checks with four community hospitals and nursing homes put the rate for overnight stays at between $48 and $95 a day. Ignorance and guilt could well be stunting the growth of respite care. Many people do not know such services exist, said Pacific Healthcare Nursing Home administrator Lim Chea Ngo. But even those who know about such services worry that their loved ones will feel abandoned, she added. Pacific Healthcare, for instance, gets only a patient or two a month. Member of Parliament Lam Pin Min suggested last year that an allowance be given to caregivers, the numbers of which will surely rise as the population ages. He told The Straits Times that many caregivers were "suffering in silence" because they did not know about the help they could get, or were ineligible for subsidies. The crunch comes especially when an individual has to give up a career - and an income - to become a caregiver, only to be hit with the expenses associated with looking after a disabled or severely ill person, he said. Nominated MP Kalyani Mehta has suggested that help be given in kind, in food or transport vouchers or even free health screenings. The social work professor, who has published a paper on low-income caregivers, pointed out that caregivers save the state money by looking after their loved ones themselves instead of homing them. "They need some recognition for that." 4. Straits Times, 6 January 2007, "Group teaches 'self-care' to elderly in need"
O'Joy Care Services has only two counsellors but supports 171 aged. Seeing a friend suffer is always difficult, but when he is a caregiver and the only pillar of support, it can be shattering. Madam Yeo Kian Tee, 71, had been living with one such friend for 10 years when she got the shock of her life. About 10 months ago, she found him slumped in a chair at the void deck beneath the flat they shared, paralyzed by a massive stroke. "I had nowhere to go. He had taken me in and supported me all this time," recounted Madam Yeo, holding back tears. "I didn't know what to do," she lamented in Hokkien, adding that she felt she was all alone. But she wasn't: The elder of her two sons came forward to help her, as did non-profit social service organization O'Joy Care Services. Her younger son is married with children and rarely sees her, but his brother visits regularly. And every fortnight, members of the two-year-old O'Joy come to see Madam Yeo. Senior counsellor Yong Leong Ying, 36, spent months helping her get over the shock of her friends' sickness. Through regular visits, counselling and care, Ms Yong has taught Madam Yeo the importance of "self-care" - from ensuring basic needs such as proper meals, to seeking medical attention when necessary. Now, 10 months after her friend was admitted to hospital, Madam Yeo potters around her one-room rented flat in Redhill - the same one she shared with him. Though a bit cluttered, the humble apartment is well kept - her few belongings are piled neatly, the beds made. Madam Yeo visits her friend occasionally in a nursing home, where he is still recovering. She manages well, she said, with the help she gets. "I used to feel bad about asking for help," she said. "I didn't think anyone would help me." She is one of 171 clients O'Joy offers counselling services to - but it has only two counsellors. Executive director Teo Puay Leng, 42, said that, with an ageing population, there are many elderly people out there who need help - sometimes more than her group can handle. "It can be quite a stretch for us, because we do home visits," said Ms Teo. "We cannot expect the elderly to travel all the way to the centre." To make do, the charity's centre in Geylang Road also offers training courses for volunteers to teach them basic counselling skills. Madam Tan Gooi Eng, 64, is one volunteer who was trained at the centre. The part-time tuition teacher has been volunteering for 10 years, and has been helping out at O'Joy for the past two. "The training was very helpful," said Madam Tan. "They teach us how to break the ice, build rapport - essential for reaching out to those in need." More than just home visits, the counsellors and volunteers often go beyond the call of duty. For Madam Yeo, it was a simple gift of new clothes - bought by Ms Yong. "She (Madam Yeo) hadn't had new undergarments for the past few years and always had to wear second-handed ones," said Ms Yong. And Madam Yeo appreciates the help. Beaming as she spoke of Ms Yong and Madam Tan, she said: "They are very kind-hearted. I miss them when they are not around."
---
2012
---
1. Straits Times, 29 December 2012, "More help for those with mental disorder - community based teams being set up to counsel sufferers"
A harsh scolding from her boss in front of her colleagues sparked a relapse of her anxiety disorder earlier this year. ​ Madam Lim (not her real name), a restaurant worker in her 50s, went on a shopping spree that ended up with her being nabbed for shoplifting. ​ The divored mother of two, who has a 10-year history of depression, was referred to O'Joy Care Services for counselling under a pilot scheme. ​ Its' new Community Mental Health Intervention Team (COMIT) taught her alternative ways to manage her stress and spot danger signs that might lead her to shoplift again. ​ Without this, she may have to rely heavily on medication to cope with her problem. ​ More patients like her, who are afflicted with depression and anxiety disorders, will soon have another avenue for help. ​ The Agency for Integrated Care (AIC) which comes under the Ministry of Health, is roping in community agencies such as social service organisations to support public hospitals and medical clinics in counselling these patients. ​ The chief of AIC's Community Mental Health division, Dr Tan Weng Mooi, told The Straits Times that it plans to set up 10 such community-based teams by 2016. Each COMIT is made up of experts such as counsellors and psychologists, who will also train caregivers.

This initiative is in line with the Government's plan to bring help to the community, so that patients can be cared for by their loved ones at home. ​ It comes after a recent Singapore Mental Health Study found that one in 10 people will suffer a mental disorder in their lifetime. ​ The most common conditions include depression and anxiety, both of which are being targeted by the new measures. ​ Dr Tan added that the agency, which oversees the integration of long-term care here, is now running a two-year pilot to allow it to fine tune the concept. ​ Two COMITs have already been formed this year under this pilot scheme. ​ They meet regularly with doctors such as those from the Institute of Mental Health, which refers its patients to the teams. ​ So far, about 90 patients have been offered counselling help, although not all are receptive, noted Ms Teo Puay Leng, clinical director of O'Joy Care Services, which is piloting one COMIT. ​ "Maybe the whole idea of seeing a counsellor for mental health problems is still quite a new idea in Singapoere," she said. "Most people are used to looking at it at a symptomatic level." "For example, depression can cause insomnia, so patients may simply want to get medicine to help them sleep better," she said. The other COMIT, started last month, is run by charity organisation Clarity Singapore. ​ A self-help website will also be ready early next year to lend further support to patients with depression and anxiety issues. ​ It is designed for people who do not wish to seek professional advice, said Dr Christopher Cheok, deputy chairman of Khoo Teck Puat Hospital's medical board, who is leading this effort. ​ Those who are already seeing a psychiatrist, but are too busy with work to attend psychotherapy, can also use the online resource. ​ "People may not seek help due to their belief system, their attitudes and level of knowledge of mental disorders," he said. ​ Some 65 per cent to 93 per cent of mentally ill people will not seek professionl help, the Singapore Mental Health Study has found. ​ The website is built under another community mental health scheme called Assessment Shared Care Teams, set up in August. ​ The system links hospitals with general practitioner clinics, social service providers, schools and family servcie centres in the same area. ​ People at risk of mental illness can then be easily refrred for specialist medical care from any of thees places. ​ Said Dr Cheok: " We hope that people will visit the website, to learn how to manage their menal illness or distress better." 2. Straits Times, 24 July 2012, "$1.1m initiative for coordinated dementia care"
A two-year trial to provide counselling and health-care services to both patients and their caregivers was officially launched yesterday.
If successful, this regional community mental health network will be extended to the rest of Singapore.

The initial effort, however, is for residents in five neighbourhoods in the north: Woodlands, Admiralty, Marsiling, Sembawang and Yishun.

A public hospital and two social service providers – Khoo Teck Puat Hospital, and O'Joy Care Services and Thye Hua Kwan Moral Charities – are teaming up to bring their services to the doorstep of residents to provide quick diagnosis and treatment for patients, andcounselling for caregivers.

Together, the three form the Temasek Cares-iCommunity@North network, named after its sponsor Temasek Cares, the philanthropic arm of investment company Temasek Holdings.

The $1.1 million initiative is a "massive step" towards integrating the mentally ill into the community, especially as they age, said Minister of State for Health Amy Khor at its launch at Khoo Teck Puat Hospital.

Today, about 28,000 people aged 60 and older have dementia. The number is expected to soar to 80,000 by 2030.

"The health-care landscape needs to transform to meet the challenges of our ageing population; in particular, mental health issues that affect the elderly, such as dementia and depression," said Dr Khor.

At this year's Budget debate in March, Dr Khor had highlighted the need to expand mental health services in the community.Her ministry plans to start another network in the central region in the next 12 months. Overseeing the projects is the ministry's Agency for Integrated Care, which oversees long-term care for the elderly.

Senior consultant geriatrician Philip Yap of the Khoo Teck Puat Hospital said the tie-up helps to address each organisation's limitations. He said: "One big problem at the hospital is that people must travel here to see us. But it is difficult for them to do that often."

For instance, the caregiver may be unable to go for counselling sessions at the hospital as that means leaving a dementia patient unattended at home. At the same time, it is time-consuming for hospital staff to visit patients at home. "A visit surpasses asking a hundred questions," said Dr Yap.

One beneficiary of the new arrangement is Madam Umi Kelesom, 64, whose 91-year-old father has dementia. Since February, O'Joy Care's counsellors have paid her several visits.

"The counsellor advises me how to take care of my father and reminds me to take breaks like going for walks so I feel less stressed," said the widow. "They give me a lot of confidence." 3. Straits Times, 24 July 2012, "Mental health care, right at home"
For families who face difficulties in coaxing seniors with mental illnesses to seek help, a pilot programme launched yesterday could help these seniors get the required support services in the comfort of their homes. Called the Temasek Cares-iCommunity@North programme, the $1.1-million initiative offers mental-health services for residents in Admiralty, Marsiling, Sembawang, Woodlands and Yishun. The services include counselling and referring residents to health-care partners for follow-up. Dedicated teams will be offering these services to residents. Residents can come under the programme through referrals by polyclinics, general practitioners, hospitals and community service providers in the northern part of Singapore.

The programme - run by Khoo Teck Puat hospital, O'Joy Care Services, Thye Hua Kwan Moral Society and the Agency for Integrated Care - also allows patients with mental illnesses to seek follow-up care in their homes. Weekly meetings will be held at Khoo Teck Puat Hospital to discuss the treatment and course of action most apprpriate for patients. As it is still a pilot, the initiative will be fully subsidised by Temasek Cares, an institution set up by Temasek Holdings that looks into the needs of underprivileged people. When the subsidies will end has not been decided yet. There are plans to roll out the initiative to the entire country, with the central region to adopt the programme within the next year. Dr Amy Khor, Minister of State for Health, said yesterday that the programme will improve the integration of the mentally ill into the community.

"The health-care landscape in Singapore needs to transform to meet the challenges of out ageing population," she said at the programme's official launch at Khoo Teck Puat Hospital. By 2030, one in five Singaporeans will be aged 65 or older. The number of seniors with dementia - a mental disorder - is expected to increase to 80,000, more than two times the current number of 28,000. Dr Philip Yap, senior geriatrician consultant of Khoo Teck Puat Hospital, said that delivering mental-health-care services to the patient's home is more effective than having patients make trips to the hospital.

He explained that going into the homes of patients "will help us fully understand the situation and meet the patient's needs where they really need them." 4. Zaobao, 24 July 2012, "首个社区心理健康网成立 治疗北区失智症病患"
卫生部将在一年内把这项计划推广至中部,并组织专业精神护理小组进入邻里,让精神病患者到社区诊所就医,无须到医院看心理医生。 陈紫筠报道)为及早辨识社区内患有失智症的年长者,邱德拔医院和多个社区机构联合成立本地首个社区心理健康网络,走入北部社区治疗失智症病患者,同时给予他们的看护者更多援助。 这项名为"淡马锡关怀基金会-北爱联络网"(Temasek Cares-iCommunity@North)的试验计划由邱德拔医院、太和观慈善机构、海悦辅导中心和护联中心(Agency for Integrated Care)携手展开,旨在结合医院的专业医疗知识,以及社区组织的人脉网络,将触角延伸到需要帮助的群体,计划已在年初展开。 为期两年的计划获得淡马锡关怀基金(Temasek Cares)拨款110万元资助,目标是在两年内治疗100名住在海军部、马西岭、三巴旺、兀兰及义顺的失智症患者,并向200居民进行宣导工作。 太和观-邻里咨询小组的社工将到社区辨识患有精神疾病的年长者,转介他们到合适的机构,以及教导看护者如何照顾病患等。另一支由辅导员和项目协调员组成的海悦-社区辅助小组则登门跟进病例、辅导病患和看护者,为他们制定个人化的疗程等。邱德拔医院的医护团队将从旁辅助小组,提供专业的医疗知识和训练,定期深入研究个别病例。 卫生部政务部长许连碹博士昨天为上述计划主持推介仪式,她致词时说,随着本地人口快速老龄化,失智症病例将大幅增加。本地目前有约2万8000名年龄在60岁或以上、患有失智症的年长者,预计到了2030年,人数将增加近两倍至8万人。 许连碹透露,这项区域性计划汇集不同医疗服务和社区伙伴,可更好地照顾社区内患有精神疾病的年长者。卫生部将在一年内把社区辅助计划推广至中部,并组织两支专业精神护理小组(Assessment and Shared Care Teams,简称ASCAT),将医疗服务带入邻里。这样一来,精神病患者只需到社区诊所就医,无须到医院看心理医生。 邱德拔医院的老年病学高级顾问叶仁杰医生指出,一些年长者已出现失智症的症状,但看护者可能以为是正常老化的现象,而错过让患者接受治疗的机会。此外,医院的资源有限,无法亲自到社区接触病患,社区伙伴有助于填补这方面的空缺。 护联中心社区精神护理署总监陈荣美博士说,一些年长者或许不愿看心理医生,但若在社区组织的引导下,他们将更乐意前来接受治疗。 ​ 已在这项计划下受惠的洪兰美(54岁,家庭主妇)三年前察觉到母亲的生活习惯开始出现变化。她上厕所后忘记如何清理粪便,经常弄脏裤子,说话反复无常,家人没有办法与她沟通。 她受访时说:"我需要照顾两名幼小的孙子,又要看护高龄82岁的母亲,心理压力非常大。我在今年初得到社工的协助,学习如何照顾母亲。社工也鼓励我参加座谈会,多了解失智症患者,减轻家人的心理负担。"
---
2021
---
Straits Times, 11 October 2021, "S'porean seniors finding it hard to stay home in order to stay safe from Covid-19"
Lianhe Zaobao, 8 March 2021, "疫情改变社团筹款模式 线上慈善演出成新趋势"
963 Hao FM, 23 January 2021, "《一心一艺好温情》线上慈善音乐会"
963 Hao FM, 22 January 2021, "明天又有好歌可以听了~"
Lianhe Zaobao, 10 January 2021, " 当垃圾屋主人也需心理上的清除"
---
---